About Alan Mayer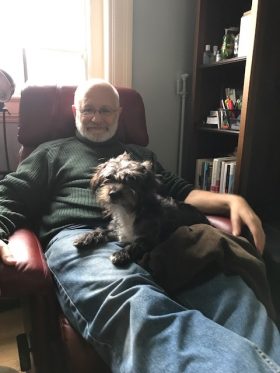 Alan Mayer is a career counsellor and life coach with a private practice in Toronto. For over twenty years, the warmth and wisdom of his award winning radio broadcasts and seminars reached hundreds of thousands of Canadians and encouraged them to explore and change their lives. Now individuals seek his guidance and advice on how to deal with urgent concerns and manage their lives during times of painful uncertainty.
Alan was the creator of Radio Heartbeat, which was heard in syndication for ten years on 75 stations across Canada. This innovative program presented "real people speaking from the heart" and was voted "Best Program on Radio" at Canada's National Radio Awards. About Radio Heartbeat, The Toronto Star noted, "…we feel as if we know these people. They are our closest friends, our confidants…sometimes there's no substitute for the simplest forms of human communication."
The success of this very personal program was followed by a number of groundbreaking live talk shows on Toronto radio stations. Alan was known as Mr Destiny on TALK 640, and was then hired by CFRB, the nation's number one talk radio station, to host a program he called Radio For The Soul. The program was a forum to discuss the big questions in life and took radio into new dimensions with honest, compassionate discussions about the heart, soul and spirit. Touched by Alan's sensitivity and personal approach, listeners began to request individual sessions with him to discuss their own lives and dilemmas. He began to meet privately with them, eventually opening the counselling practice he has today. Finding a new career, Alan became particularly passionate about how others could change careers and reinvent themselves to prosper in the workplace. This led him to return to school himself thirty years after graduating from York University to achieve a diploma in Career and Work Counselling from George Brown College in downtown Toronto.
With a public track record as a communicator and broad experience as both a personal and career counsellor, Alan meets with clients from all areas of the GTA including the Beaches and Scarborough. He also has clients in other parts of Canada and in other countries who consult with him by Skype and telephone.
Contact him at: 416-691-4629 or at alanjamesmayer@hotmail.com